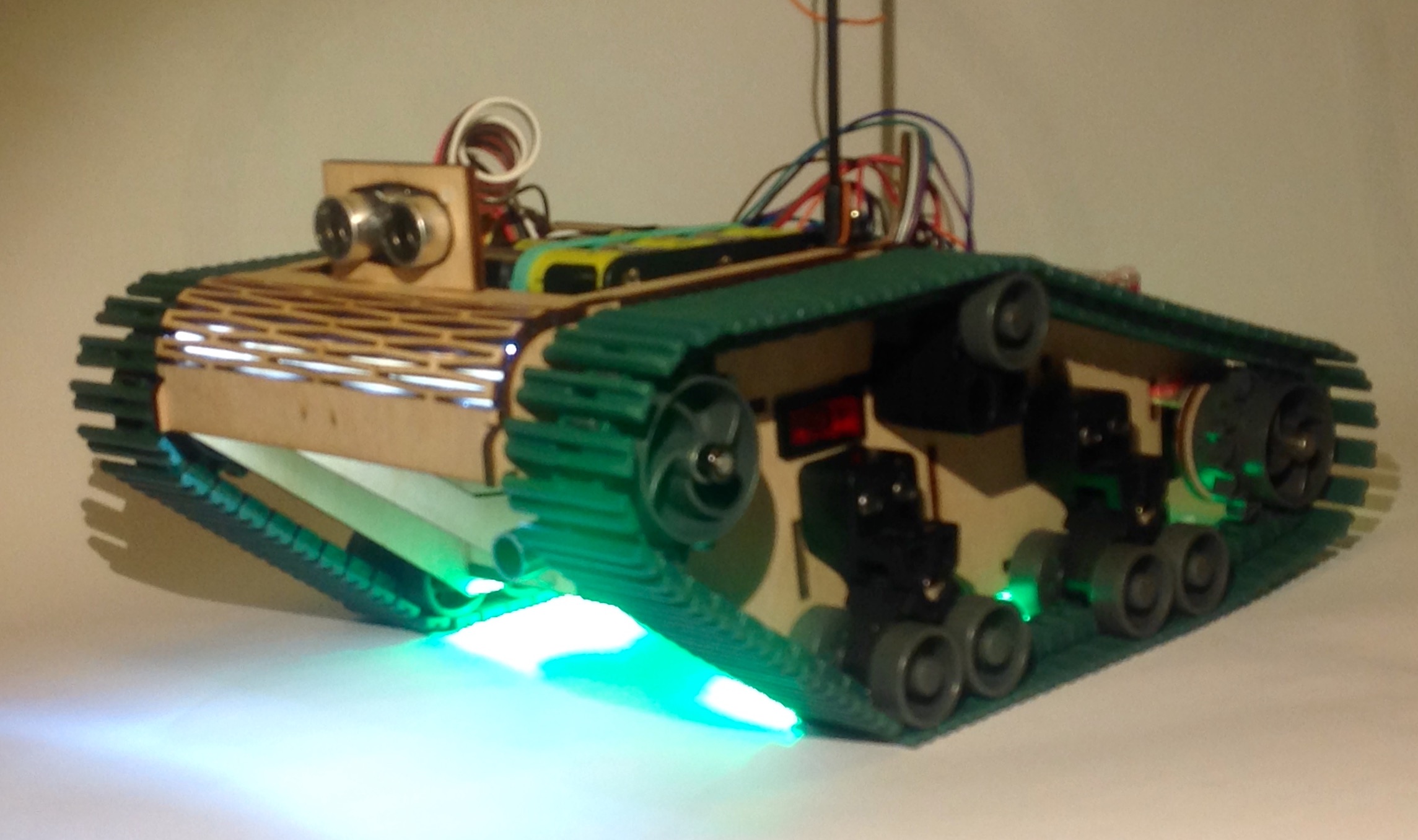 Team principals: Andy & Harry Merckel
About the team:
Andy – Dad, treasurer, likes model-making and practical crafts. As an engineer(traffic) has a knowledge of AutoCad. Able to solder, although previously things other than circuit boards! Also wrote much of the blog last year.
Harry – now age 17. Been interested in Computers forever. Been using Raspberry Pis since they came out. Mainly self-taught coder, although now doing a computer science A level. Designs the circuits, sources components, writes the programmes and manages the web-site, http://keiththerobot.uk/KEITH-Evo.
From Leeds, Yorkshire.
The 2015 journey: Harry spotted PiWars when it was announced in 2014. I was keen to support him as the competition would give a clear focus for his interest in the Raspberry Pi, and it appeared to be something that I could be involved in too. KEITH was born and competed in that first tournament. Whilst we did 'OK', we learned a huge amount and spent the journey home discussing how to take KEITH to the next level…
We entered PIWars 2015 with the intention of building on the principles of KEITH, and produced KEITH Evolution, in the A4 category. We tried to build a robot that would be able to do well in all of the challenges, although there were many compromises along the way!
The highlight: Winning the A4 category!! There were lots of highlights: a well run event, a great venue, a great atmosphere, camaraderie between teams. I think our biggest accomplishment was winning the line following course. That may have been more luck than skill, but everything worked and the fiendishly difficult course was beaten! The biggest frustration was the excellent run through the obstacle course that failed because a battery bounced out on the see-saw a few inches from the finish line when we were well ahead of David's sHazBot.
Advice for competitors: If you are new to robot building, then set yourself goals. The first one is to have a robot that can move and you can control. Once that is done, you can refine the control system to make it drive as predictably as possible. Then add a sensor. When that is working, add another. Look at the challenges and work out what you need to make it work. Small steps! Don't get frustrated if something won't work first time.
There is lots of information out there. Look at other robots – use open-source code and edit it for your own needs. Google is your friend! This is not an exam, so copy what works!!
You can use a commercial chassis, but (especially school teams) it is fairly easy to make something. Make friends with the DT department and use that laser cutter. In my experience your teachers and technicians will love to help with this sort of project, but remember that they also have a job to do, so negotiate what they can help with! Never be too shy to ask someone for help or advice.
Next year: We're applying to enter next year's competition. More of the same! KEITH 3 – "Mostly Harmless" is already on the drawing board. We will keep the tracks, the wood, the look of a tank. Some of the sensors will be the same. The new bot will be faster and more agile. Attachments might be back and Harry thinks his code may be readable. Follow our blog at http://keiththerobot.uk/blog/