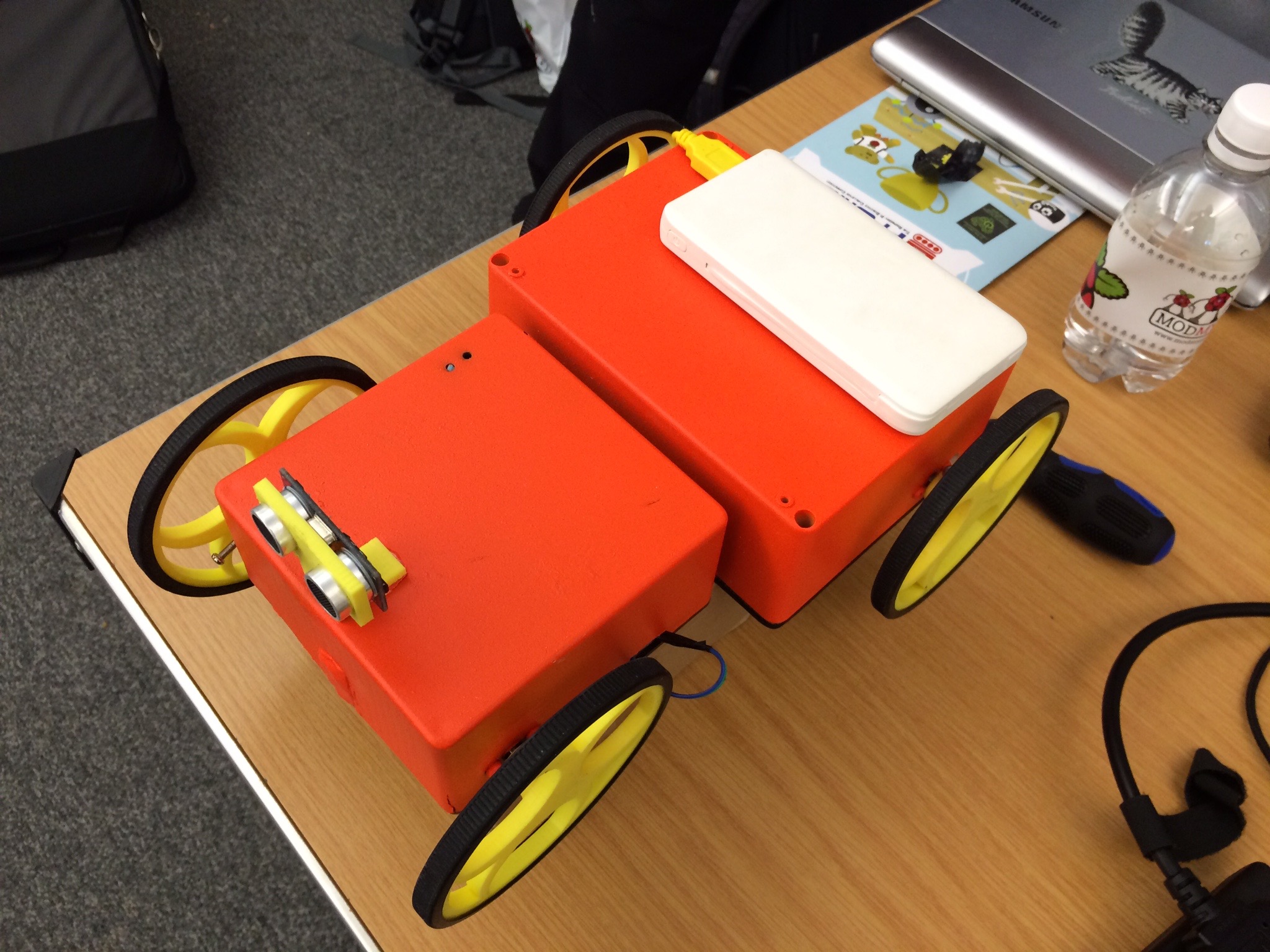 Team principal: David Pride
About the team: Just little ole me. No soldering skills 2 years ago. Been learning Python for 4 years.
The 2015 journey: I went for simplicity as had little physical building experience. Didn't use pwm or speed control as didn't really have the experience. Used 4 grunty motors and tank style controls, also to keep it simple – and strong.
The highlight: Winning the obstacle course!
Advice for competitors:
KISS (Keep it simple, silly)
Control wins over speed for most of the challenges.
Don't think you have to be an all-rounder. Focus on one of the challenges if you can't do them all – the category prizes are still amazing!
If you can, use encoders on the wheels, accurate turns on an unknown surface are pretty impossible without them.
Make it easy to swap batteries – you'll need to.
Take spares. And take a back up SD image, just in case.
Next year: I've applied to compete in next year's competition. I'm aiming for bigger, harder, faster, probably with mecanum wheels!