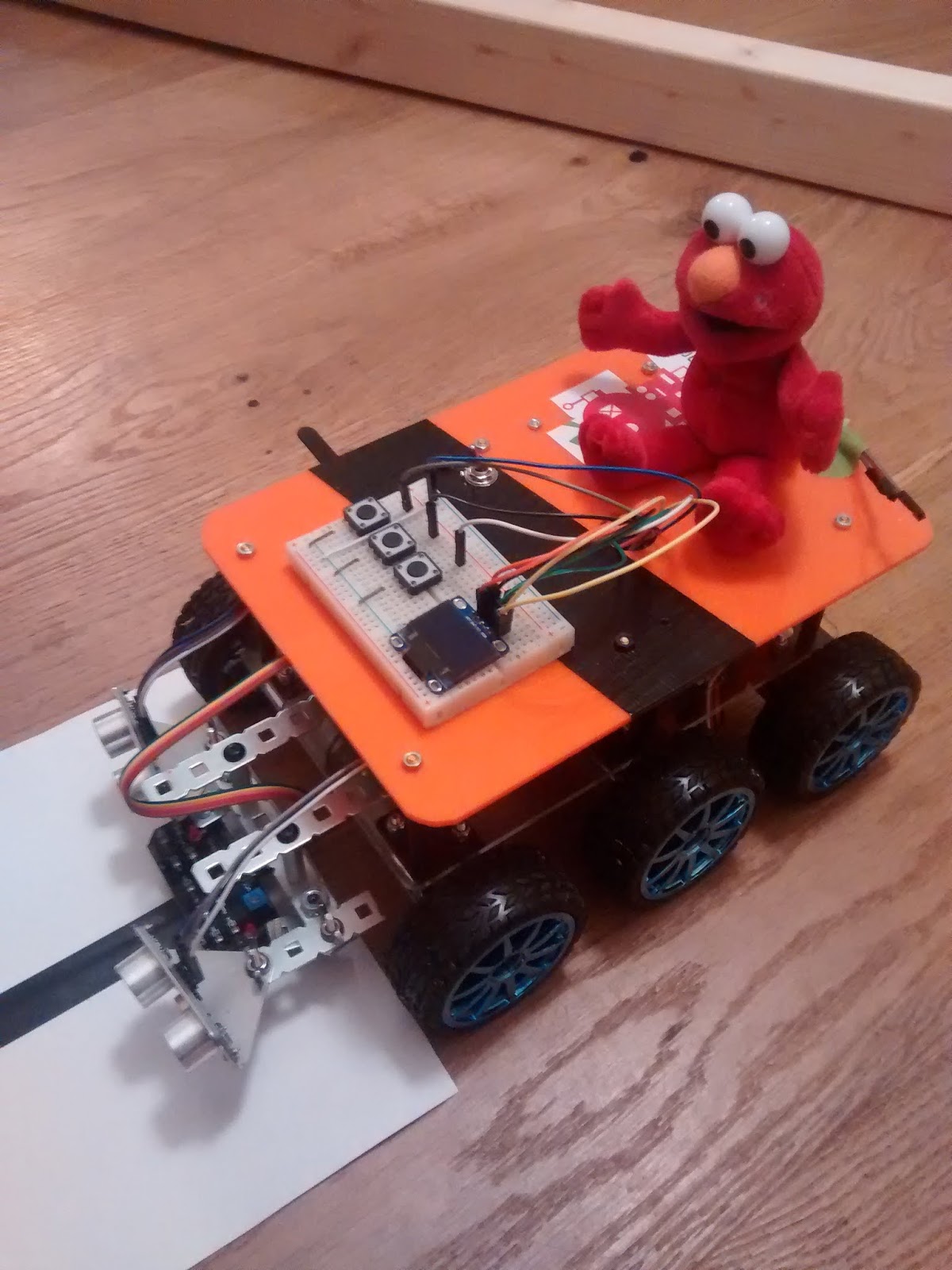 Team principal: Richard Hall
About the team:
Richard, Dad, Software Developer, Code Club volunteer – almost no electronics experience
Eleanor, Daughter, attended code club and enjoyed building the robot
Molly, Friend of Eleanor, attended code club and enjoyed building the robot
The 2015 journey: We attended PiWars 2014 and Eleanor asked if we could attend the following year. We started from a PiBorg robot and added extra sensors, etc – I was fairly confident regarding the programming, but worried quite a lot about the electronics and soldering. It was a good deal of work over three months, but it all came together eventually and we learned a lot along the way.
The highlight: Just getting there gave a real sense of acheivement – and then we had a wire come loose on our very first challenge and I suppose the highlight was realising that it wasn't fatal, fixing it and keeping on going. I enjoyed chatting to the other robot builders, particularly Tom Oinn (Triangula), who was very friendly. And we actually did pretty well in the end 🙂
Advice for competitors: Start as soon as possible and make sure your wires are well connected. Try and have a go at all the challenges, you'll get more points that way. We scored low on looks, so try not to look like a kit robot!